Home
CPSC 305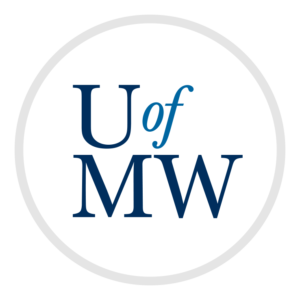 CPSC 305: Computer Systems and Architecture
| | |
| --- | --- |
| Meeting Time: | Tuesday and Thursday, 10:00 - 11:50, Farmer B6 |
| Instructor: | Ian Finlayson |
| Email: | ifinlay@umw.edu |
| Office: | Farmer B47 |
| Office Phone: | 540-654-1714 |
| Office Hours: | Monday and Wednesday 11-12, Tuesday and Thursday 9-10, Friday 9-11, or by appointment |
| Required Textbook | Code: The Hidden Language of Computer Hardware and Software, by Charles Petzold |
Course Description
This course examines the basic operation of computing systems. It takes a bottom-up approach covering each major component of such systems including hardware, logic circuit design, CPU instruction sets, assemblers, and compilers. Students will gain experience programming in assembly language and C.
---
Course Goals & Objectives
To learn the principles of electronics that form the basis of all computing equipment.
To obtain a highlevel understanding of the successive layers that comprise a physical computing system, and how they interact with one another to ultimately provide an application level solution.
To gain experience building simple but representative components at each of the fundamental levels: electronic components, digital design, computer organization, machine & assembly language.
---
Grading Policy
Your grade will be determined as follows:
50% Projects
10% Lab Exercises
20% Midterm Exam
20% Final Exam
The grading scale used for this course is as follows:
[94, ∞): A
[90, 94): A-
[87, 90): B+
[84, 87): B
[80, 84): B-
[77, 80): C+
[72, 77): C
[70, 72): C-
[66, 70): D+
[60, 66): D
[0, 60): F
Late assignments will have a 10% reduction in grade for each day late. Lab exercises are always due at the end of the day after they are assigned. For instance, a lab assigned on Monday is due at midnight Tuesday night. Final grades will not be rounded up, and no extra credit opportunities will be given on an individual basis.
The University provides the opportunity to provide grading feedback midway through the semester. This will take into account your score on the mid-term exam and the programming projects submitted up to that point. Any student receiving less than a 65% on either of these will receive a "U" for their mid-semester grade. If this happens to you, please don't hesitate to talk with me about how we can improve your performance in this class.
---
Student Conduct
You are expected to attend each class meeting. If you miss a class, you are responsible for the material covered.
You are asked not to use laptops or cell phones during class time.
This class will be interactive. Expect to answer questions in class and always feel free to ask any questions yourself.
If you miss an exam, you are required to provide legitimate documentation of an emergency for your absence to have a make up exam.
If you can't make an exam for a non-emergency reason, you must schedule an alternate time to take it ahead of time.
---
Honor Policy
Students are expected to conduct themselves in a manner consistent with the letter and spirit of the Honor Constitution.
For labs, collaboration is OK. The goal of the labs is to ensure you understand the concepts we are going over.
For projects, you may discuss the ideas with other students, but all of your work must be your own. You must yourself write and understand everything in each assignment you submit. It is an honor code violation to copy directly from another student either by copy and paste or by transcription, or to copy from the web.
For exams, you can not talk to anyone during the exam, or use any kind of notes.
If you have any questions or need clarification, please don't hesitate to contact me!
---
Disability Statement
The Office of Disability Services has been designated by the University as the primary office to guide, counsel, and assist students with disabilities. If you already receive services through the Office of Disability Services and require accommodations for this class, make an appointment with me as soon as possible to discuss your approved accommodations needs. Please bring your accommodation letter with you to the appointment. I will hold any information you share with me in the strictest confidence unless you give me permission to do otherwise. If you have not contacted the Office of Disability Services and need accommodations, I will be happy to refer you. The office will require appropriate documentation of disability. Their phone number is 540-654-1266. The office is located in Seacobeck Hall.
---
Tentative Schedule
Copyright © 2022 Ian Finlayson | Licensed under a Attribution-NonCommercial 4.0 International License.