Ian Finlayson
About
Welcome to my home page! I'm an associate professor and chair of computer science at the University of Mary Washington in Fredericksburg, Virginia. My teaching interests include programming, computer organization, the theory of computation, parallel computing, data structures and algorithms.
My research interests include computer architecture, compilers, parallel computing and computer science education. My main research project right now is in the area of making parallel computing easier to accomplish.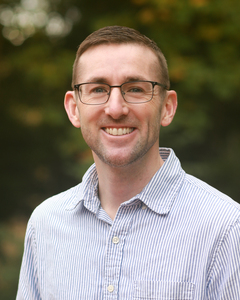 ---
Contact Information
| | |
| --- | --- |
| Title: | Associate Professor |
| Education: | Ph.D. from Florida State University |
| Office Number: | Farmer B18 |
| Telephone: | 540-654-1714 |
| Email: | ifinlay@umw.edu |
---
Current Classes
---
Past Classes
---
Research
My research is mainly in the areas of compilers, computer architecture, programming languages and parallel processing. I am also interested in computationally difficult problems and the theory of computation.
Projects:
Recent Publications:
---
Programming Contests
I serve as the coach of the UMW programming teams which compete in the ACM regional programming contest each November.
I also host a local programming contest here at UMW each Spring. The following page provides information on the contests as well as an archive of all of the past problems, including descriptions, test cases and sample solutions.
---
Blog
You can see some of my side projects and random stuff on my blog.
Copyright © 2021 Ian Finlayson | Licensed under a Creative Commons Attribution 4.0 International License.