Home
CPSC 110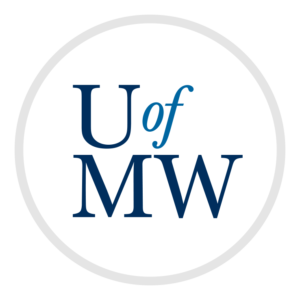 CPSC 110: Introduction to Computer Science
| | |
| --- | --- |
| Meeting Times: | Tuesday and Thursday, 11:00 – 12:15, Monroe 110 |
| Instructor: | Ian Finlayson |
| Email: | ifinlay@umw.edu |
| Office: | Farmer B47 |
| Office Phone: | 540-654-1714 |
| Office Hours: | MW 11:00 – 1:00, TR 12:30 – 1:30, or by appointment. |
| Required Textbook | Exploring Computer Science |
Course Description
This course provides a foundation in computer science for a student who does not have prior programming experience. It provides sufficient support to permit a student to continue in the major program. Topics include an introduction to the algorithm and program development process using a high-level structured programming language and the department's computing facilities. Supervised hands-on experience provided. May not be taken for graded credit after passing any Computer Science course numbered 220 or higher.
---
Course Goals & Objectives
The goals of this course are:
To introduce problem solving methods and algorithm development as appropriate to computer programming.
Gain a conceptual understanding of computers, computing, and issues with technology through breadth-first topics.
Develop skills in algorithmic problem-solving, expressed in the Python programming language.
Represent and manipulate information in a program that executes on a computer.
General Education Objectives - This course counts as one course toward the Digital Intensive requirement of the General Education curriculum at UMW. All courses in this category carry the following course goals. Students will be able to:
Successfully locate and critically evaluate information using the Internet, library databases, and other digital tools.
Use digital tools to safely, ethically, and effectively produce and exchange information and ideas.
Creatively adapt to emerging and evolving technology.
---
Class Participation
You are expected to attend each class meeting. If you miss a class, you are responsible for the material covered.
This class will be interactive. Expect to answer questions in class and always feel free to ask any questions yourself.
Laptops should be used for note-taking or other course activities only.
If you need to miss an exam, you must let me know a week in advance to schedule an alternative time to take it, or provide legitimate documentation of an emergency for your absence.
---
Grading Policy
Your grade will be determined as follows:
Programming Projects, 45%
Labs and activities, 25%
Final Exam, 15%
Midterm Exam, 15%
The grading scale used for this course is as follows:
[94, ∞): A
[90, 94): A-
[87, 90): B+
[84, 87): B
[80, 84): B-
[77, 80): C+
[72, 77): C
[70, 72): C-
[66, 70): D+
[60, 66): D
[0, 60): F
Late assignments will have a 10% reduction in grade for each day late. Lab assignments will be due by the start of the next class period after they are assigned. So if lab is held on Tuesday, the lab assignment is due Thursday. The intention of lab assignments is that you normally be able to finish them in class, but this gives some flexibility when needed.
There will be no make up for missed exams. If you cannot attend an exam period, please contact me at least a week ahead of time to arrange another time to take it. Final grades will not be rounded up, and no extra credit opportunities will be given on an individual basis.
The University provides the opportunity to provide grading feedback midway through the semester. This will take into account your score on assignments submitted up to that point. Any student receiving less than a 65% on either of these will receive a "U" for their mid-semester grade. If this happens to you, please don't hesitate to talk with me about how we can improve your performance in this class.
---
Honor Policy
Students are expected to conduct themselves in a manner consistent with the letter and spirit of the UMW Honor Constitution, as well as the CPSC department honor policy. For this class in particular:
For labs and activities, collaboration is OK. The goal of the labs is to ensure you understand the concepts we are going over.
For programming projects, you may discuss the project with other students, but the code in your project must be written by you. It is an honor code violation to copy directly from someone, either by copy and paste or by transcription, or to copy from the web.
For exams, you must not copy off of another student, or use any kind of unauthorized notes.
If you have any questions or need clarification, please don't hesitate to contact me!
---
COVID Statement
All students are expected to adhere to the policies and expectations of the University to mitigate risk and support the health and safety of the UMW community, including refraining from attending class if experiencing symptoms. A comprehensive set of the current policies and expectations can be found at the COVID-19 information page.
This includes the requirement that all unvaccinated employees, students and visitors are required to wear masks inside any university building and are strongly encouraged to do so when outside in group settings.
UMW policy ALSO stipulates that all employees, students, and visitors, regardless of vaccination or booster status, must wear masks indoors in public spaces (which includes all classrooms, laboratories, meeting spaces, foyers and hallways, and auditoriums) until further notice. The use of KN-95 masks or equivalent is highly encouraged.
Changes to this requirement will be communicated to the campus community by the COVID-19 Director and updated at the university's COVID-19 information page.
No food is permitted in classrooms and other instructional areas; drinks permitted in closed containers only and not in areas where expressly prohibited.
Failure to comply with UMW policies and expectations will result in disciplinary action consistent with the Student Code of Conduct.
---
Disability Statement
The Office of Disability Services has been designated by the University as the primary office to guide, counsel, and assist students with disabilities. If you already receive services through the Office of Disability Services and require accommodations for this class, make an appointment with me as soon as possible to discuss your approved accommodations needs. Please bring your accommodation letter with you to the appointment. I will hold any information you share with me in the strictest confidence unless you give me permission to do otherwise. If you have not contacted the Office of Disability Services and need accommodations, I will be happy to refer you. The office will require appropriate documentation of disability. Their phone number is 540-654-1266. The office is located in Seacobeck Hall.
---
Title IX Statement
The University of Mary Washington faculty are committed to supporting students and upholding the University's Policy on Sexual and Gender Based Harassment and Other Forms of Interpersonal Violence. Under Title IX and this Policy, discrimination based upon sex or gender is prohibited. If you experience an incident of sex or gender based discrimination, we encourage you to report it. While you may talk to me, understand that as a "Responsible Employee" of the University, I must report to UMW's Title IX Coordinator what you share. If you wish to speak to someone confidentially, please contact the below confidential resources. They can connect you with support services and help you explore your options. You may also seek assistance from UMW's Title IX Coordinator. Please visit http://diversity.umw.edu/title-ix/ to view UMW's Policy on Sexual and Gender Based Harassment and Other Forms of Interpersonal Violence and to find further information on support and resources.
---
Recording Statement
Classroom activities in this course may be recorded by student's enrolled in the course for the personal, educational use of that student or for all students presently enrolled in the class only, and may not be further copied, distributed, published or otherwise used for any other purpose without the express written consent of the course instructor. All students are advised that classroom activities may be taped by students for this purpose. Distribution or sale of class recordings is prohibited without the written permission of the instructor and other students who are recorded. Distribution without permission is a violation of copyright law. This policy is consistent with UMW's Policy on Recording Class and Distribution of Course Materials.
---
Tentative Schedule
Date
Topic
Reading
Lab / Activity
Assignment Due
January 11
Course Introduction
Take Survey on Canvas
January 13
Course Introduction Continued
1.1 – 1.4
January 18
Algorithms
1.5 – 1.7
January 20
Programming Setup
Chapter 2
Lab 1: Hello World
January 25
Input and Output
Chapter 3
Lab 2: Interactive Greeter
January 27
Text and Strings
4.1 – 4.5
February 1
Working with Numbers
4.6 – 4.10
February 3
Calculating Programs
Lab 3: Snack Bar
February 8
Making Decisions
Chapter 5
February 10
Making Decisions Continued
Lab 4: Grade Calculator
Trip Estimator
February 15
Loops
6.1 – 6.5
February 17
Loops Continued
6.6 – 6.8
Lab 5: Sum Calculator
February 22
Review & Catchup
February 24
Midterm Exam
March 1
Spring Break
March 3
Spring Break
March 8
Algorithms
7.1 – 7.4
Word Analysis
March 10
Algorithms Continued
7.5 – 7.8
Lab 6: Collatz Conjecture
March 15
No Class
March 17
Using Libraries
Chapter 8
March 22
Lists
9.1 – 9.5
March 24
Lists Continued
9.6 – 9.9
Lab 7: Spell Check
March 29
Functions
10.1 – 10.5
March 31
Functions Continued
10.6 – 10.8
Multiplication Quiz
April 5
Putting it All Together
April 7
Putting it All Together Continued
April 12
TBD
April 14
TBD
April 19
TBD
April 21
Review & Catchup
Wordle
April 28
Final Exam, 12:00 – 2:30
Copyright © 2022 Ian Finlayson | Licensed under a Attribution-NonCommercial 4.0 International License.