Home
CPSC 401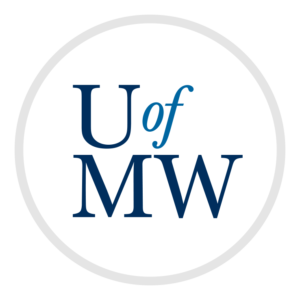 Preliminaries
Why Study Programming Languages?
Increased ability to express ideas.
Improved background for choosing appropriate languages.
Increased ability to learn new languages.
Better understanding of significance of implementation.
Better use of languages that are already known.
---
Programming Domains
Scientific

Floating Point
Arrays
Fortran

Business

Fixed Point
Characters
Reports
COBOL

AI

Symbol Manipulation
Linked Lists
LISP

Systems

Efficiency
Direct Memory Access
C

Web

Markup (HTML, CSS)
Client Side (Javascript)
Server Side (PHP)
Java
---
Language Evaluation
Readability

Simplicity
Orthogonality
Data Types
Syntax
Meaningful keywords

Writeability

Simplicity & Orthogonality
Support for Abstraction
Expressivity

Reliability

Type Checking
Exception Handling
Aliasing

Cost

Training
Reliability
Maintenance

Others

Portability
Generality
Well-Definedness
---
Influences on Language Design
Computer Architecture
Data and programs stored.
Basis for imperative languages.
Variables are memory cells.
Code is instructions.
Fetch-execute Cycle:

Initialize program counter.
Repeat Forever:

Fetch instruction at counter.
Increment counter.
Decode the instruction.
Execute the instruction.
Programming Methodologies
Earliest languages were for simple programs that had to be efficient.
In 1960s readability was stressed, structured programs.
In 1970s data-oriented programming and abstraction.
In 1980s object-oriented programming: inheritance, polymorphism.
In 2000s, dynamic programming and rapid development.
---
Language Categories
Imperative

Variables, assignment, iteration are key.
Computation done by updating variables.
Examples: C, C++, Java, Python, PHP, Basic
Most common type.

Functional

Computation done by applying functions to parameters.
Based on Lambda Calculus.
Does not rely on modifying variables.
Recursion more common than iteration.
Examples: LISP, Haskell, ML

Logic

Rule-based.
Specifies rules in any order, and computation follows the rules.
Prolog.

Markup Hybrids.

Languages for encoding data with programming features.
HTML not a programming language.
Examples: JSTL, XSLT, Postscript, TeX

Domain-Specific

Languages developed for a particular use.
Examples: SQL, Lex & Yacc, Awk, Makefile
---
Design Trade-Offs
Reliability vs. Efficiency

Checking array bounds.
Checking for exceptions.

Readability vs. Writability
Flexibility vs. Reliability
---
Implementation Methods
Different programming languages expose the underlying machine in different ways.
Compilation
Programs are translated into machine language.
Faster execution.
Takes time to compile.
Can be less flexible.
Phases:
Lexical Analysis
Syntax Analysis
Intermediate Code Generation
General Optimizations
Machine Code
Specific Optimizations
Interpretation
An interpreter program runs the code.
Less efficient.
Very flexible.
Easier to implement.
Hybrid Systems
Compromise between compilation and interpretation.
Compiles down to "bytecode" which is interpreted.
Just in Time Compilation.
Faster than pure interpretation.
---
Summary
There are different types of programming languages.
Knowing more languages makes you a better programmer.
Languages have different goals and uses.
Programming languages are also determined by their tools and environments.
Copyright © 2022 Ian Finlayson | Licensed under a Attribution-NonCommercial 4.0 International License.