Home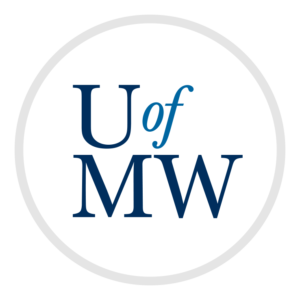 About Me
I was born and grew up in St. Petersburg, Florida which is on the gulf coast. It was a nice place to grow up, and I love going back to visit family there.
I went to college at Winthrop University in Rock Hill, South Carolina. Winthrop is actually really similar to UMW — it's a small public school, the campuses look similar, and they're even the Eagles too. I started as a math major, but switched to computer science my sophomore year. I hadn't heard of comp. sci. until taking the intro class, and found that it was a good fit for me. During college I also worked at a fried chicken restaurant as a cook.
After graduating I went back to Florida to attend graduate school at Florida State University. I spent five years there getting my Ph.D. in computer science. My dissertation was on a new type of computer architecture aimed at reducing power consumption. I especially worked on building a compiler for the architecture and working on code optimizations. In grad school I enjoyed hiking and canoeing as Tallahassee has lots of great outdoor trails and lakes.
I came to UMW after in 2012 and have been here ever since. I've taught a pretty wide variety of classes since coming here. I am married (to another UMW professor) and we have two kids together. I love teaching here; the students and my colleagues are great and Fredericksburg is a nice place to live.
Some of my favorite hobbies:
I love baking of all kinds. I especially like to bake pies, scones, sweet breads and cookies.
I speak Spanish, although not quite fluently. I really enjoy language in general and improving my Spanish in particular. I'd always be happy to speak Spanish with anyone who also enjoys the language!
I enjoy playing ultimate frisbee and have played casually since graduate school.
I love music and play a bit of guitar and bass. I especially am into heavy metal. Some of my favorite bands include Opeth, Gojira, Death, Metallica, Slayer and Nightwish.
I am an avid reader. I like to read a variety of books, but especially enjoy fantasy. Some of my favorite authors are Robert Jordan, Ursula K. Leguin, Douglas Adams, Brandon Sanderson, and P.G Wodehouse.
I am a fan of soccer and support Tottenham Hotspur.
Copyright © 2023 Ian Finlayson | Licensed under a Attribution-NonCommercial 4.0 International License.